News — maureen nathan
Posted by Kim Soep on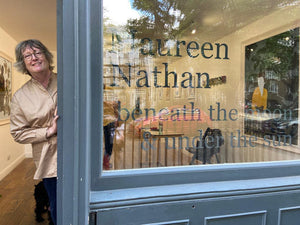 A solo exhibition of work by award-winning artist Maureen Nathan is opening this June (Thu 9th- Sun 19th) at The Fitzrovia Gallery, London. 'Beneath The Moon & Under The Sun' brings together 130 works on paper produced over the last two and a half years.
Posted by Kim Soep on
Maureen Nathan is an artist who uses a multitude of mediums and materials to explore and respond to her surroundings. Born and raised on the west coast of Canada, Maureen settled in the UK as a young adult. She splits her time between her home and studio in North London and her workspace in rural Dorset. Her work has been shown with the Royal Society of Portrait Painters, The Royal Academy, Wells Art Contemporary and the Royal West of England Academy. 

To give our followers more insight into Maureen's practice, we made this short video. For further information about her work, click here to visit her profile on the Broth Art website.
Posted by Kim Soep on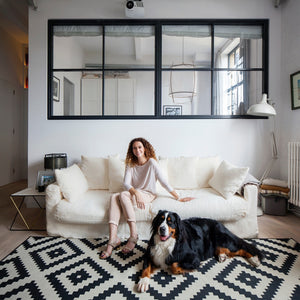 Laura Lakin is an award-winning interior designer based in London. An expert at transforming properties into homely, characterful and stylish spaces, Laura's projects span grande town-houses, warehouse apartments and most recently a mews cottage in the heart of Peckham. We've been collaborating with Laura since the very beginning, sourcing and installing art for her and her clients, and enjoying every minute of it. Busy with her next project, Laura has taken some time-out to share her experience working as an interior designer and to talk about her own practice as well as art from an interior design perspective.