News — photomontage
Posted by Kim Soep on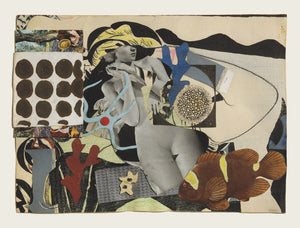 Broth Art has several artists on its roster that use the medium of collage. Individually and collectively, their practice shows the multiplicity of cutting and pasting as both a technique and aesthetic. To discover just how diverse the artform really is, we look at the history of collage, the 20th century movements that pioneered it, and why it continues to excite artists and collectors alike. 
Tags:

collage, cubism, cut out, cutting and pasting, Dada, decollage, glue, matisse, photo-montage, photomontage, pop art, scissors, Surrealism
Posted by Kim Soep on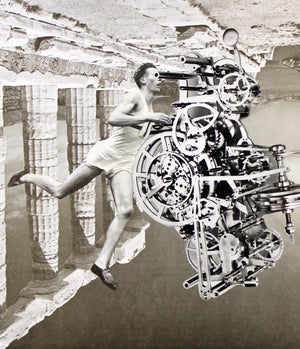 Pum's surreal collage fuses together imagery from historical books and probes the uneasy relationship between humans and their technology. A dichotomy of old and new, the black and white aesthetic of yesteryear are like prescient visions that raise issues, feelings and concerns of the modern day. In her ongoing series of works, examining our addiction to faster, more convenient living and its impact on society and the planet, Pum's timeless artworks share a limitless awareness, confronting the profound changes and pressures that accompany technological advancement.
Tags:

assemblage, blog, colla, collage, glasgow, photo-montage, photomontage, pum, socio-political art, surreal art, women artists
Posted by Kim Soep on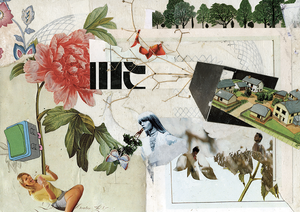 For Benjamin West, collage is about making a statement. Like the Dadaists who pioneered collage as a medium to socially and politically provoke, Benjamin uses his practice to raise questions about the human impact on the environment. Juxtaposing fragments from botanical reference books with images of machinery, motorways and factories, Benjamin brings into plain sight the ugliness of urban expansion, land conversion and loss of habitat.