News — Pastel colours
Posted by Kim Soep on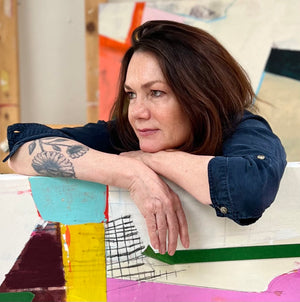 We are delighted to present new work by London-based painter and collage-maker, Sara Breinlinger. Moving away from her more representational practice, Sara explores the world of abstraction through the means of collage. Sara studied fine art at Middlesex Polytechnic but then went on to pursue a career as a psychotherapist. For the past twenty years, she has been sharing her time as both a psychotherapist and as a practicing artist, and so it's no surprise that her artwork draws on the human condition.
Posted by Kim Soep on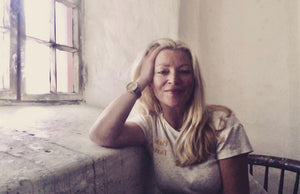 Jorunn Mulen is a painter living and working in Bergen, Norway. With a MA in Illustration & Authorial Practice from Falmouth College of Art, UK, Jorunn's visual narratives are concerned with persona and the complex stories, secrets and histories that manifest on the surface. Showing her work in London, LA, Tokyo and across Italy, Jorunn has received worldwide recognition for her alluring portraiture. To learn more about her artistic practice and the inspiration behind her work, I asked her the following questions.......