News — mixed-media art
Posted by Kim Soep on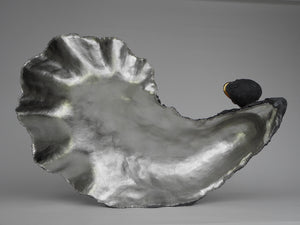 Lucy Gray has a degree in Fine Art Sculpture from Central Saint Martins, London. Informed by the lochs, mountains, and woodland of Scotland's West Coast, Gray draws from both the physicality and the emotiveness of her surroundings. Synthesising the many textures and shapes that make up the landscape with thoughts and feelings generated while immersed in it, Gray's sculpture is a poetic parlance between the artist and the land.
Posted by Kim Soep on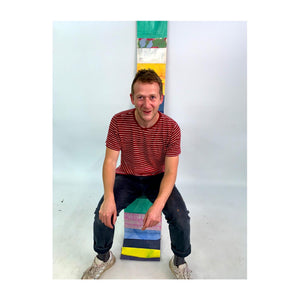 Roddy MacNeill presents 'Blemish' a solo exhibition of art, which he made almost exclusively while in lockdown. Enlightened by his time spent outdoors, examining patterns and textures found in both nature and the urban environment, Roddy's mixed-media works reveal a new heightened awareness of his surroundings. Interested in the visible affects of time, using a range of materials and methods, Roddy replicates weathered surfaces like rusty metal, peeling paint, and sun-bleached wood.
Posted by Kim Soep on
In our latest interview, we chat to Glasgow-based mixed-media artist, Stewart Swan. Read on to learn more about key influences in his work, his love of 'chance marks and happy accidents' and his aversion to blank canvases.