News — basquiat
Posted by Kim Soep on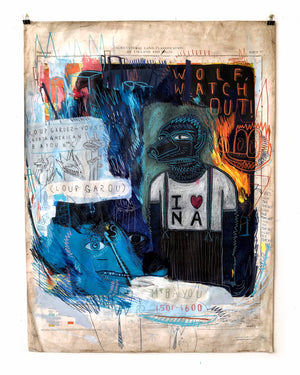 Like falling down a rabbit hole, Stewart Swan takes us on a journey that burrows deep into a mysterious world full of obscure histories, mythology and age-old phenomena. His chosen subjects, some of them from history, others from legend, tell stories of the intangible, capturing our imagination and arousing our curiosity.

Posted by Kim Soep on
In our latest interview, we chat to Glasgow-based mixed-media artist, Stewart Swan. Read on to learn more about key influences in his work, his love of 'chance marks and happy accidents' and his aversion to blank canvases.