News — sculpture
Posted by Kim Soep on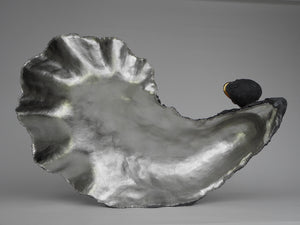 Lucy Gray has a degree in Fine Art Sculpture from Central Saint Martins, London. Informed by the lochs, mountains, and woodland of Scotland's West Coast, Gray draws from both the physicality and the emotiveness of her surroundings. Synthesising the many textures and shapes that make up the landscape with thoughts and feelings generated while immersed in it, Gray's sculpture is a poetic parlance between the artist and the land.
Posted by Kim Soep on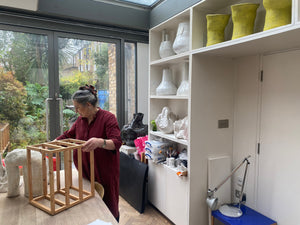 Kathy McCarthy makes sculptures in a variety of materials including clay, jesmonite, fiberglass and wood. She says, "The physicality of materials and making objects has increasingly yet slowly grown more important to me. Whether it is clay with its malleable and slippery texture or fibreglass with its strength and rigid texture, I struggle, tear apart, stick and rebuild to invent a place where only these materials can belong." 
Posted by Kim Soep on
Sally Fitchard is a ceramic sculptor living and working from her home and studio in Newcastle-under-Lyme in Staffordshire, UK. Speaking of her love of clay and fascination with the human subject, Sally reflects on her artistic journey so far and how people-watching- a skill adopted out of necessity as a military child switching schools every two years- continues to inform her practice.