Posted by Kim Soep on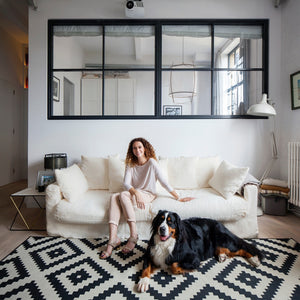 Laura Lakin is an award-winning interior designer based in London. An expert at transforming properties into homely, characterful and stylish spaces, Laura's projects span grande town-houses, warehouse apartments and most recently a mews cottage in the heart of Peckham. We've been collaborating with Laura since the very beginning, sourcing and installing art for her and her clients, and enjoying every minute of it. Busy with her next project, Laura has taken some time-out to share her experience working as an interior designer and to talk about her own practice as well as art from an interior design perspective.
Posted by Kim Soep on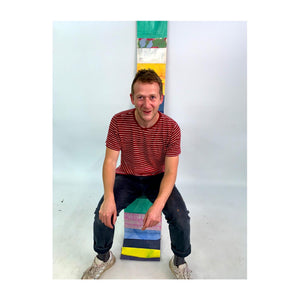 Roddy MacNeill presents 'Blemish' a solo exhibition of art, which he made almost exclusively while in lockdown. Enlightened by his time spent outdoors, examining patterns and textures found in both nature and the urban environment, Roddy's mixed-media works reveal a new heightened awareness of his surroundings. Interested in the visible affects of time, using a range of materials and methods, Roddy replicates weathered surfaces like rusty metal, peeling paint, and sun-bleached wood.