News — jorunn mulen
Posted by Kim Soep on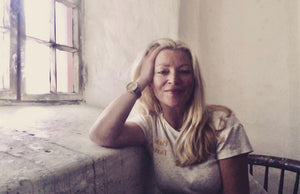 Jorunn Mulen is a painter living and working in Bergen, Norway. With a MA in Illustration & Authorial Practice from Falmouth College of Art, UK, Jorunn's visual narratives are concerned with persona and the complex stories, secrets and histories that manifest on the surface. Showing her work in London, LA, Tokyo and across Italy, Jorunn has received worldwide recognition for her alluring portraiture. To learn more about her artistic practice and the inspiration behind her work, I asked her the following questions.......
Posted by Kim Soep on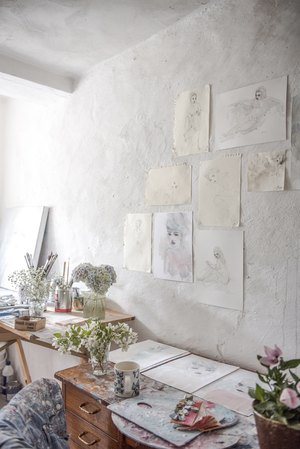 Jorunn Mulen offers us a porthole into her serene studio in Bergen, Norway. Like a lot of countries around the world right now, Norway is in lockdown forcing many of its citizens to work from home. Jorunn, however, is no stranger to this having spent the last nine years painting in her home studio.