News — connected
Posted by Kim Soep on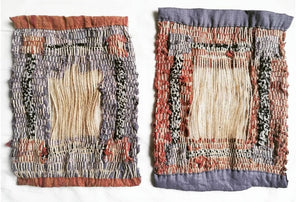 Our first artist interview of 2021 is with Emily Unsworth White, a painter, collagist and textile artist living and working in Bristol. Her multi-disciplinary practice explores nature as a holy sanctum, drawing on themes of religion, fellowship and storytelling. With a palette of natural hues and pigments, materials such as sheep's wool, twine and hand-dyed fabric, Emily's body of work holds connotations of the primordial. Forming a serene cosmos of flora, fauna, paganism and ethereal figures, Emily depicts nature as a sublime otherworld- something or somewhere to be cherished and worshipped.
Posted by Kat Koch on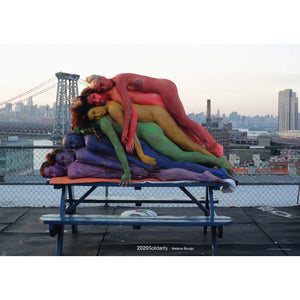 The sudden emergence and virulent occupation of the coronavirus across the globe has forced the art world as we know it to move online. It started with the cancellation of Art Basel Hong Kong in early February, swapping VIP tickets for logins to their online viewing rooms, then followed by the Sydney Biennale, which became the first international biennale to go online just 10 days after opening to the public. By now, all major and minor museums and art institutions alike have migrated to the online sphere. With lockdown extensions and further cancellations of events, our notion of a  "place" for public gathering has unrecognisably transformed- it is now the internet.